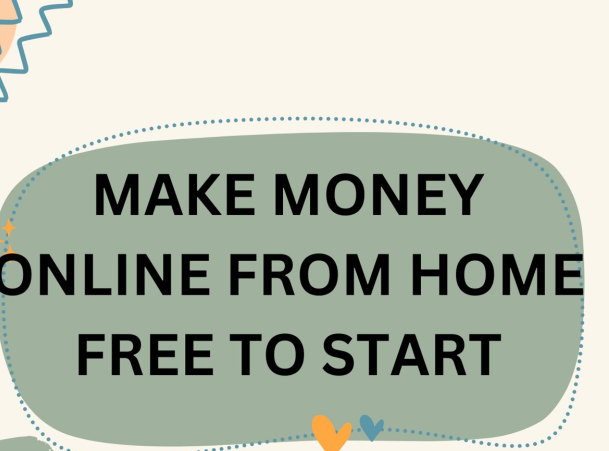 Do you need to earn extra money but want to do straightforward online tasks?
In this article, I am looking at simple ways to make money through PayPal.
The earning opportunities are accessible; you can do them online from home and earn extra money.
We are looking at two sites in this post:
How To Earn Money On MicroWorkers
MicroWorkers brings people who need jobs done for them to those willing to do these tasks; you can find their website at microworkers.com.
This way, they bring people who have the money to pay for these jobs to those who would do these tasks for them if they were paid.
If someone needs to get some work done for their website or company, they go to their website, scroll through, look at the services they offer, and choose from them to get the work done.
If you need a job as a worker, scroll to the top of the webpage and click on 'Register' in the top right corner.
Once you register, there are many jobs you can choose from and earn money, and they have hundreds of job listings.
Payments
The payments for most of these jobs are minimal, but there are jobs as simple as registering/signing up for something and taking a screenshot to prove that you have done it, or you could vote for something they want you to vote for and take a screenshot to vote.
In some of these jobs, you can repeat many times, and it will take you less than a minute to do, so even if their pay is meager, you can do it repeatedly to earn more money.
You have to rack up enough money to receive the payout threshold.
There are also tasks such as liking a video or subscribing to a channel, which you get paid for.
Some tasks also offer you bonuses, so you can earn more money doing those tasks.
All the tasks are straightforward; you do not need extra online skills or anything like that to register on this website and earn money.
They offer payment through PayPal and Pioneer, so if you have a PayPal account, no matter where you are from, you can register on this site.
MicroWorkers, there are no requirements to start working for them, so you can register for them and do all these simple tasks online.
After registering at microworkers.com to the tasks link, you can browse the hundreds of tasks listed, select one, and start.
Tasks
The task you select comes with specific instructions; you must follow them carefully and then show them proof to get paid.
The instructions will include the time you need to complete these tasks and the amount you will be paid.
After the instructions for a particular job, you have two options, 'I Accept This Job' or 'Not Interested In This Job,' so it will be entirely your wish if you want to perform this task.
You need to have at least $9 plus a 7.50% processing fee for PayPal or $20 plus a 5% processing fee for Payoneer to be able to put in a request to withdraw.
When you are ready for withdrawal, you must go to the ck on 'Withdrawal,' then click 'Place A New Withdrawal Request' to choose your withdrawal method and the amount you wish to withdraw.
They have a few more withdrawal methods, including Skrill, Dwolla, Transpay, and Local funds, not just PayPal and Payoneer.
All payments will be made in USD twice weekly on Wednesdays and Sundays. If you transfer money through Transpay, it will take 3-5 business days for the funds to appear in your bank account.
Remember to rack up a minimum amount plus the fee to get your money.

ClickWorker Is Another Similar Website
---
ClickWorker is another site where you can earn money online; this is very similar. This is for Microworkers, and their website is found at clickworker.com.
To become a member, go to their webpage and click 'Earn Money As A Clickworker' in the top right corner.
This action will take you to the page where you find all the information you need to work on their website.
They mention that you can sign up for free on their website and do simple tasks to earn some money, and all you need is a computer or mobile to do these tasks with a stable internet connection.
You also decide when and how much you want to work to have a flexible schedule.
There are a lot of different jobs that you can do on this site, which include:
Create Texts: You must create informative texts, articles, or product descriptions about a given topic.
Copy Editing: Copy Editors must check texts and match them with the correct implementations: content and style.
Proofreading: If you proofread for them, you will have to check the spelling, grammar, etc, of the given texts.
Data Categorization: You have to categorize data for a website.
Web Search: Search for data and addresses of companies, restaurants, etc.
Surveys: You can do online surveys and get paid to give feedback and opinions.
Mystery Photographers: You must visit nearby stores, click pictures of products, and upload them on Clickworker.
App Testing: You can help in the design, functionality, and usage of different apps.
ClickWorker could be a fun way to make money online as you'll be doing a lot more different online than microworkers.
There Are Many Ways To Make Money Online.
There are many ways to make money online; the sites mentioned above will be making money online, but the money you make will not be substantial.
There is a method where you can make more money online, but it is not a quick method.
Affiliate marketing is the best method for making money online. It will take time, patience, constituency, and work, but the rewards can be significant.
With affiliate marketing, you can make a substantial and passive income.
Of all the many ways to make money online, affiliate marketing is the most effective.
Affiliate marketing is an advertising model in which a company compensates third-party publishers to generate traffic or leads to the company's products and services.
The third-party publishers are affiliates, and the commission fee incentivizes them to find ways to promote the company.
Affiliate marketing offers you the chance to make money online by promoting affiliate products – physical products, digital products, and services by referring people to the seller's company website.
This type of marketing approach continues to grow in popularity because it is advantageous to both the seller and the consumer and is effective.
To start affiliate marketing, I recommend getting some training in the ins and outs of affiliate marketing.
Who Can Be A Successful Affiliate Marketer?
Anyone Can Be a successful affiliate marketer. Approximately 4 BILLION people are using the Internet; it doesn't matter where you head online or what topic; there are people you can connect with to create your business online.
Requirements needed for online marketing.
There are no requirements to have technical experience or online marketing experience.
Everything related to online business is on the proper training platform.
To be a successful marketer, you must develop and nurture your audience, answer any query or comment they may have, and connect with them on social media channels. Respond to their emails.
By communicating with your audience, you develop that relationship and trust over time.
You may think this is too hard, but you need to do this with others; some platforms will help you through the process, and one of them is a platform that I am a part of, Wealthy Affiliate.
Wealthy Affiliate is a platform built for every affiliate marketer; whether you are new, think you are too old, or are a super affiliate with loads of experience, Wealthy Affiliate is for you.
WordPress powers all Wealthy Affiliate websites, which is one of the best web hosting platforms today;
WordPress provides the web space and holds all our files on their computer so that our visitors can see them; it also makes blogging and building your website much more straightforward as it provides all the tools that are easily accessible.
At Wealthy Affiliate, you can become a member for free. There is no time limit to being a free member; you will go through phase 1 of our online entrepreneur certification program, which consists of 5. lessons.
Your website will be ready for business after these five lessons.
If you are thinking about how long you will be able to remain a free member, well, as I stated, there is no limit to your free membership,
Here is a list of the two membership programs, and you can see the big difference in the tools and information provided.
If you are an experienced online entrepreneur, you could stay on the free membership, but for somebody who has no experience, I recommend a premium membership.
Affiliate marketing
Affiliate marketing is a great way to earn money online; it can be your income that will afford you to stop working the 9-5 grind, and it also has the potential of becoming a passive income earner for you.
So, it is something new and seems overwhelming to you; anything new usually seems overwhelming at first.
With a platform like Wealthy Affiliate and its community, you will find a company that is up-to-date in all aspects of online marketing; its goal is to help people succeed in business and life.
On the Wealthy Affiliate network of over 1,000,000, people of every ethnic background and age range from 18 to people in their 80s and beyond.
Being a successful marketer has the beautiful feeling of being in control of your life, knowing you have created something that will bring you some security for you and your family; that is fantastic.
Successful Marketer
I am not saying affiliate marketing is a business you can set and forget; it is not a get-rich-quick idea. It will take hard work, perseverance, learning, studying, sacrifice, and discipline,'
At Wealthy Affiliate, you will never be alone; the entire community is there with you and is willing to give you a helping hand whenever you need it.
So give it a try. You can join HERE FOR FREE or on any link in this post, and I will be in touch with you and be your guide, so give it a try; you have nothing to lose.
Thank you for taking the time to read this post. I appreciate it; please remember to share, and should you have a question or comment, please leave it in the space provided, and I will reply ASAP.
NOTE: This post includes affiliate links, which, if clicked on and a product purchased, I get a small commission (with no increase in cost to you).
​